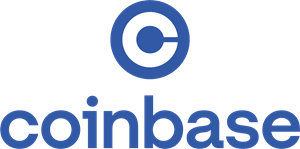 Finding the best cryptocurrency exchange in Brazil depends on whether you are planning to trade large capitalization assets like Bitcoin and Ethereum or smaller capitalization altcoins. The type of payment options and security features of the exchange can also play a role in your decision. You can choose from a wide variety of options for buying Bitcoin in Brazil. Brazilian crypto enthusiasts can choose between local and international exchanges. As adoption increases in the country, Brazil is aiming to dominate the Bitcoin market in Latin America.
Before opening a live funded stock exchange account, beginners in crypto trading should learn the best trading practices on a demo account. Also, be prepared to deal with the inherently volatile nature of digital asset markets.
Best crypto exchanges in Brazil
Day traders were the catalyst for the Brazilian stock exchanges, reaching record trading volumes in 2021. Additionally, 2 crypto-exchange-traded funds (ETFs) were launched in the country earlier this year, fueling interest in Bitcoin. Large institutions outside of Brazil also want a piece of the Brazilian crypto market. The Mexican exchange "Bitso" has invested in expanding its activities to Brazil. If you are planning to get into digital assets through trading or as a store of value, opening a crypto exchange account is an excellent move.
Most Brazilian exchanges require a KYC (Know Your Customer) identification verification to get started. For additional security, you should also enable 2-factor authentication for your account. However, exchanges are not the safest place to store your digital assets. To maximize security, keep your tokens in your hardware or software wallet. With a crypto wallet, you can keep your money safe without the threat of an exchange hack.
There are several notable attributes to consider when choosing the best crypto exchange for your needs. Let's check out some of the best crypto exchanges in Brazil.
1. Best for all inclusive features: Binance
Binance has the highest trading volume and the most trading options of any cryptocurrency exchange in the world. Binance offers an easy-to-use interface for beginners and advanced options if traders want to get technical. A robust suite of security features such as 2-factor authentication and advanced verification support Binance in protecting your digital assets.
Brazilian users may want to take advantage of Binance's minimal fees to trade and deposit funds into their accounts. The platform's users can also take part in giveaways and receive tokens dropped from the air for up-and-coming projects.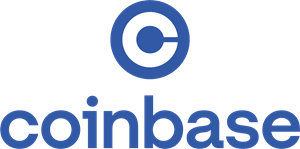 2. Best for Ease of Use: Coinbase (NASDAQ: COIN)
Coinbase is one of the most popular and easiest to use trading platforms for cryptocurrencies. Coinbase has straightforward interfaces for buying and selling crypto pairs. Advanced traders can use Coinbase Pro, which offers more order types and advanced features. Brazilians may find earning cryptocurrency rewards attractive through Coinbase's unique Coinbase Earn feature.
Although Coinbase costs can be higher, it can be worth paying for the simplicity of the user interface, as a novice could become an experienced trader faster.
3. Best for easy access: eToro
eToro is a trading platform that gives investors access to trading thousands of financial instruments. Brazilian users may find eToro's most famous feature, CopyTrader, enticing enough to open an account. The CopyTrader feature allows you to view professional traders and automatically copy their trades in real time. Suppose you are a beginner or do not have time to watch the markets. In this case, you can still use the expertise of other crypto traders.
eToro enables customers to make deposits and withdrawals using a variety of payment methods such as wire transfers, credit cards and eWallets.
4. Best for Global Reputation: Huobi Global
Huobi Global is one of the world's most recognized online digital asset exchanges. Huobi has built an excellent reputation over the years, best known for its extensive features and robust security.
Huobi uses the latest security features to exchange funds held in multi-signature cold wallets with 24/7 monitoring. Huobi also has a 20,000 BTC safety reserve fund to compensate users in the event of a system break.
5. Best Exchange Rates: FTX Exchange
FTX Exchange offers versatile trading options for experienced traders. FTX also offers index futures for cryptocurrencies with stable coin settlements. Lots of features help traders get the most out of crypto trading on FTX.com. There are also no fees for converting one spot asset to another.
Types of cryptocurrency exchanges
A cryptocurrency exchange is an intermediary for buyers and sellers to trade digital assets while a fee is charged for this service.
A broker is a link between traders and the market. Using a broker is best when you are trading large sums of money due to security and liquidity factors. Brokers offer different trading mechanisms such as leverage depending on the broker.
One of the main differences between an exchange and a broker is that crypto holders mostly use exchanges, hold their tokens and wait for a possible price increase. Typically, speculative investors use brokers and technical analysis (TA) tools such as margin trading. Of course, they want to make quick profits and the broker is just a medium to achieve this.
Current crypto prices
Let's take a look at the current price of Bitcoin and other top cryptocurrencies. As markets rebound from a summer lull, many cryptocurrency investors are optimistic about the asset class for the next 12 months.
What to look for in a cryptocurrency exchange
call
Reputation is one of the most important factors when choosing an exchange. You should research the reputation of a cryptocurrency exchange and read reviews.
Watch out for exchanges that don't insure customer funds that could expose your tokens to theft. If you choose to keep your digital assets on an exchange, make sure the exchange has reliable offline storage wallets to reduce the chance of hacking.
Fees and Payment Methods
To avoid wasting your hard-earned money, be aware of any fees that the exchange will charge. The cost can vary significantly depending on which exchange you are using. Exchanges with limited payment options could make crypto purchases problematic.
Exchange rates
Each exchange can provide different exchange rates between cryptocurrencies and national currencies. It is best to find out about an exchange's bid-ask spreads before opening an account. Exchange rates have fluctuated sharply in the markets, with actual volatility depending on the currency and cryptocurrency in question.
user friendliness
Most exchanges appeal to inexperienced investors by simply hooking up their platforms and launching them. They offer a simple program for investors new to crypto trading that is quick, easy, and secure. Some exchanges even offer users video and live chat to walk them through the setup process.
Crypto regulation in Brazil
The Brazilian government does not restrict the trading and use of cryptocurrencies for legal activities. The Brazilian central bank has set its regulatory position on digital assets, warning citizens of the risks of turbulent markets and controlling their assets.
Brazilian cryptocurrency exchanges must report all transactions to the Brazilian Federal Ministry of Finance (RFB). Residents must also report all transactions above $ 2,700.
What you need to open a crypto account in Brazil
In most cases, opening a crypto exchange account in Brazil is relatively easy. Most exchanges require you to pass the KYC process, which requires you to upload your ID and a utility bill on the trading platform.
Best crypto wallets in Brazil
A software wallet is probably the safest and most convenient way for Brazilians to store their cryptos. Leaving your crypto on an exchange is risky; You could lose your fortune in case of a hack.
ZenGo
With the ZenGo wallet, you can conveniently trade cryptocurrencies via the integrated exchange. With a sleek and easy-to-use interface, ZenGo is an excellent choice for beginners. A unique feature of ZenGo is facial biometrics, which eliminates the need to keep track of passwords, private key trusts, or seed phrases.
Trust wallet
Trust Wallet is one of the most reputable and secure crypto wallets. You can link to exchanges and trade tokens within the wallet. Trust Wallet offers a complete security-cleared system and is compatible with both iOS and Android.
MetaMask
MetaMask is probably the most popular crypto wallet with over 1 million users. As a desktop extension and mobile app, MetaMask offers the easiest and most secure way to connect to blockchain-based applications.
Great Ways To Trade Crypto In Brazil
Brazilian interest in the crypto markets has increased significantly lately. Day traders prefer to trade cryptocurrencies rather than investing in the Sao Paulo stock exchange. Suppose you are ready to buy Bitcoin in Brazil. In that case, you can do so through many cryptocurrency exchanges that offer many different features and payment options. Getting started is easy; Just choose the best crypto exchange for your needs, create an account, download a wallet and start trading. Visit Benzinga's crypto hub to learn more about various cryptocurrency projects.
Benzinga has developed a specific methodology to rank cryptocurrency exchanges and tools. We prioritized platforms based on offers, prices and promotions, customer service, mobile app, user experience and benefits, and security. To see a full breakdown of our methodology, please visit our Cryptocurrency Methodology page.
Gemini develops crypto products to help you buy, sell and store your bitcoins and cryptocurrencies. You can buy bitcoin and crypto instantly and access all of the tools you need to understand the crypto market and start investing, all through a clean, attractive user interface. The Gemini Crypto Platform offers excellent account management options. You can manage your account at a glance, view your balance changes around the clock and percentage changes. Get started with Gemini now.